These 3 bedroomed houses are situated in Moneni (33 units) and Extension six (27 units) and are perfect for the executive looking for a very comfortable dwelling. These enclosed homes offer enhanced security and privacy. If you are looking for an executive house at an exclusive Estate then look no further.
A multi storey complex of residential flats with shops on the ground floor including a laundry (Burmac Laundry) and multiple restaurants. Located within the central business district of Manzini. This building has 24-hour security.
Blocks of 4 two-bedroom flats scattered on the north side of Fairview. In-built kitchen cupboard with a stove and bedroom wardrobes. Easy access into town.
A modern building with ample parking space for the client. This building houses Lidwala Insurance on the sixth floor, Jet on the first floor and Swaziland Revenue Authority on the ground floor plus many other reputable organisations. Accessed on Ngwane street and Nkoseluhlaza street.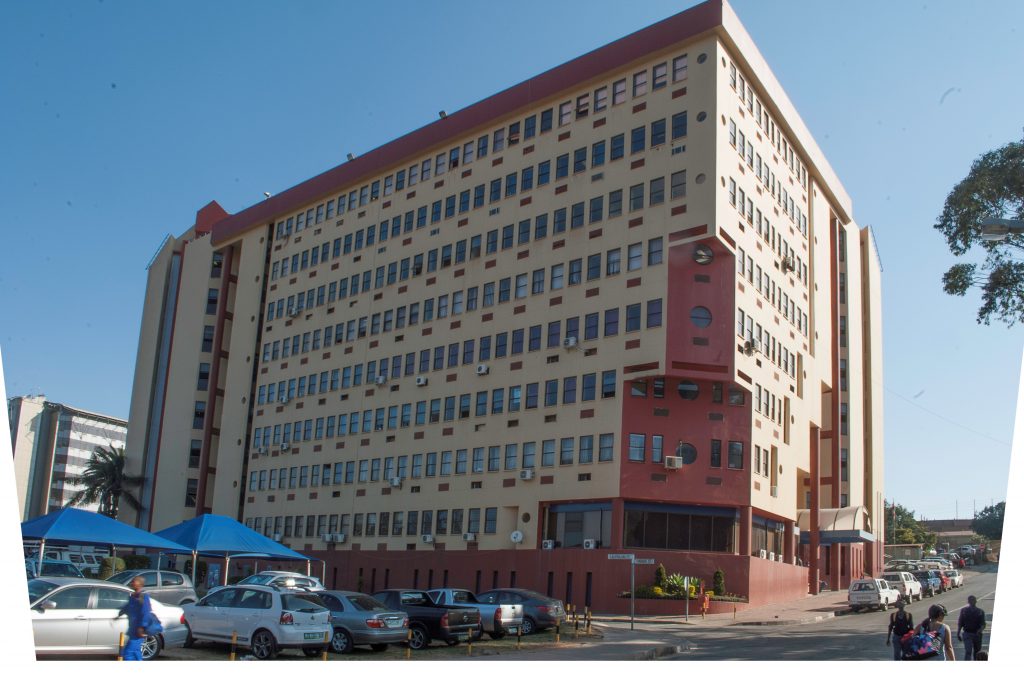 A seven-storey building with small and large offices with available premises for rental on the ground floor for shops as well. Basement parking available as well outside parking adjacent to the building. Located at the corner of Lalufadlana and Mdada streets in Mbabane.
A four-storey building currently being refurbished, with basement parking. This building houses a lot of reputable Organisations and a number of small/medium enterprises. Located in the central business district of Manzini town at the corner of Nkoseluhlaza and Masalesikhundleni streets. Large, small/medium offices available for rental.
This newly renovated building is situated at the corner of Ngwane and Masalesikhundleni streets. This building has three floors and boats of large commercial offices. Estel House currently houses Public Service Pension Fund (PSPF), Sincephetelo MVA Fund (SMVA) to name a few. Basement parking available.
A compound with one storey and duplex flats to choose located on 6th street in the developing town of Nhlangano. These units offer 24 hour security, with a fitted kitchen and built in wardrobes. The duplexes boast larger space, with bedrooms and bathrooms situated on the upper floor.
Stay up to date by following us on our social media pages.